This weekend on Main Street, Omagh, not only do we have an exciting line up of live gigs, but we also have a Cider Sampling Promo with "Orchard Thieves" taking place on Saturday evening from 8pm in Seán Óg's, Rue and The Ostlers Arms. Also on Saturday night we have an incredible band performing live on Main Street from 10.30pm. The Kilkennys are a traditional Irish folk and ballad band noted for their dynamic arrangements, energetic performances and charismatic rapport with audiences across the globe. They are amongst the worlds best bands and we look forward to a fabulous night of live entertainment with them this weekend! Check out our full gig guide below!
For sports enthusiasts, Tyrone Vs Armagh all Ireland Championships Quarter Finals is live on our large screens from 4pm on Saturday 5th August in The Ostlers Arms as well as on screens in Main Street Square! Don't miss out as two old rivals face each other on the pitch!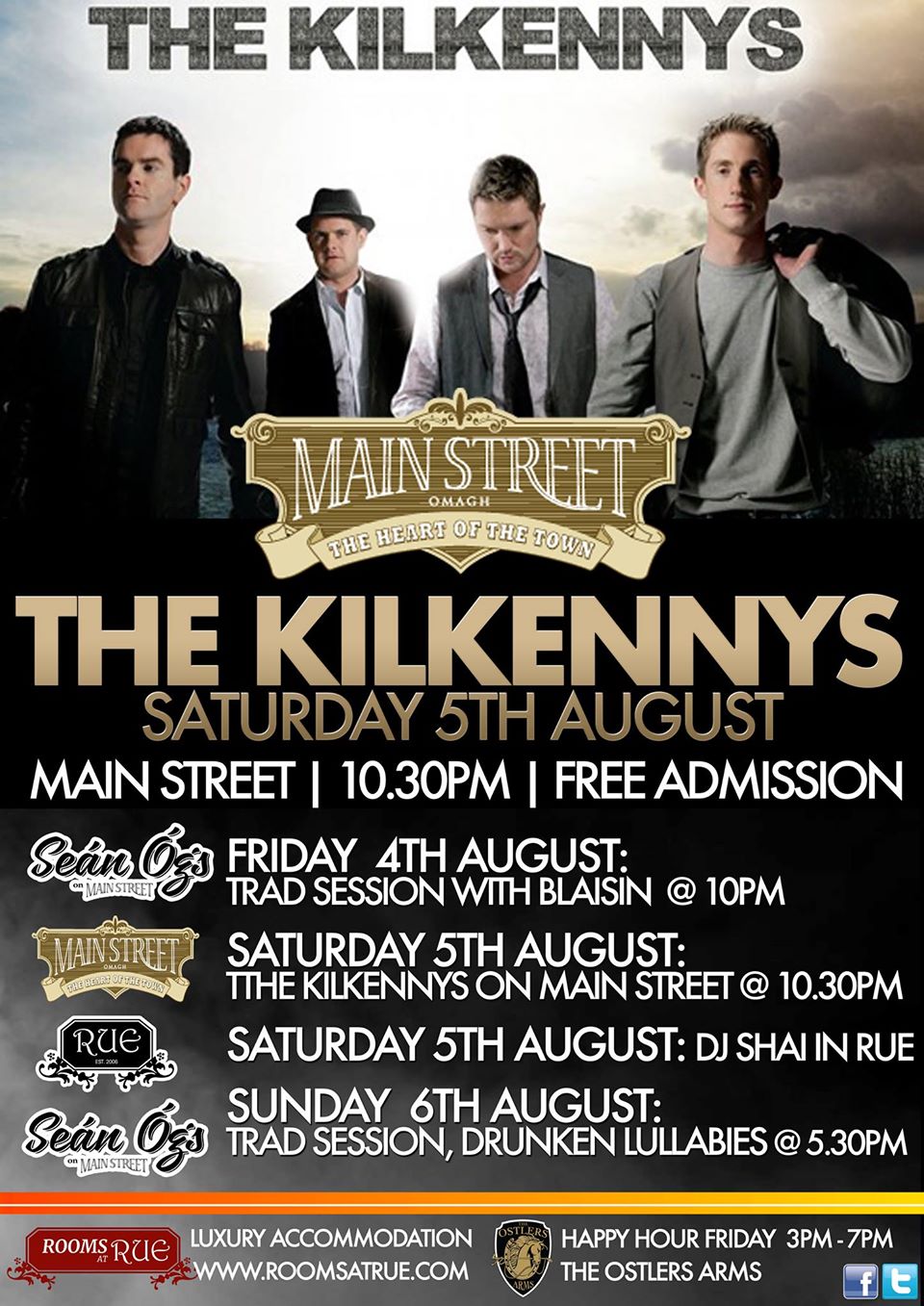 Sample Orchard Thieves refreshing cider on Saturday evening! Lots of freebies to be given away!!