Book Direct For Best Rates. Please Call Us On 028 8225 7575 Or Book Online.
Luxury 4 Star Guest Accommodation In The Heart Of Omagh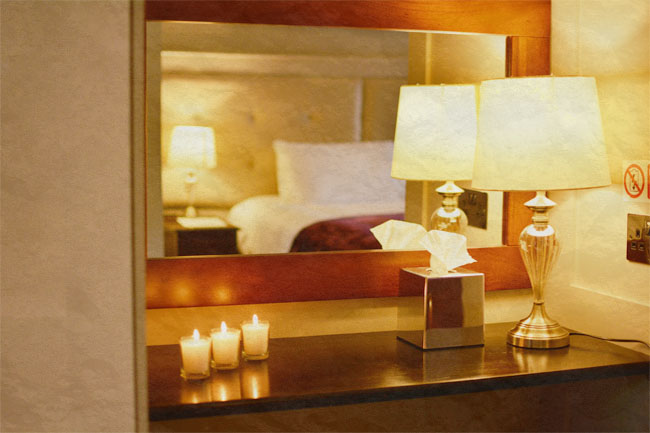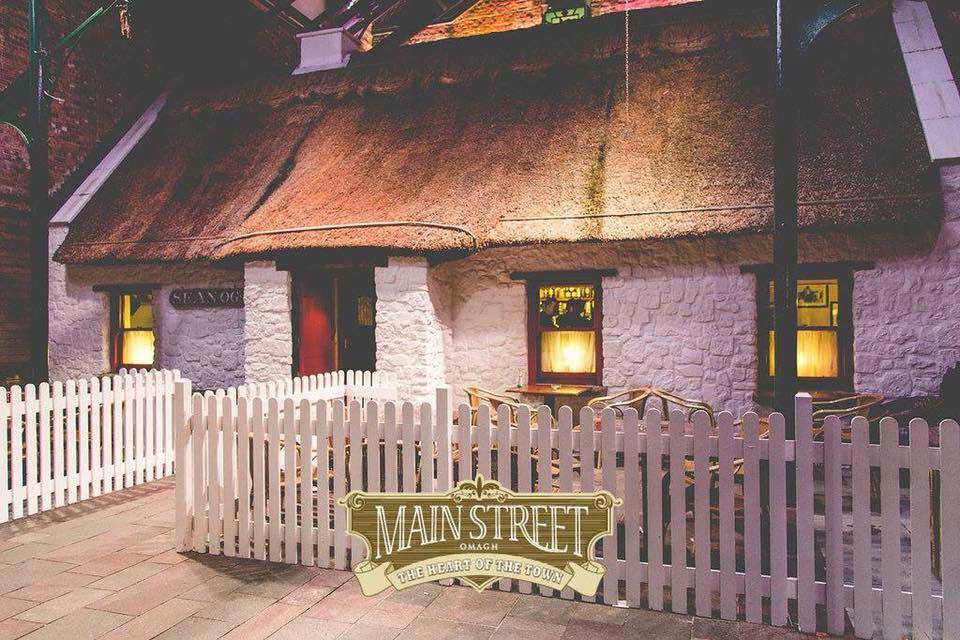 Welcome to Rooms at Rue, 4 Star Guest Accommodation situated on Main Street Omagh, Co. Tyrone. Rooms at Rue offers excellent accommodation with beautifully furnished, en-suite rooms which are comfortable and finished with all modern conveniences including air conditioning and high speed WIFI. With rooms available from only £75 per room per night, choose Rooms at Rue for your stay in Omagh, Co.Tyrone.
With its central location in the heart of the town, Rooms at Rue is a prime choice for tourists, business travellers and guests to Omagh. Rooms at Rue is situated above renowned restaurant Rue where guests can enjoy an excellent choice of locally sourced food. Opposite Rue you will find our very own thatched cottage pub Seán Óg's, a tourist attraction in its own way with its traditional turf fire, superb range of Irish Whiskeys and traditional Irish music sessions every weekend.
You are guaranteed a wonderful stay, the best dining experience and excellent local hospitality. Book direct for best rates either online or by calling us on 028 8225 7575. Complimentary breakfast available with direct bookings Monday - Thursday. We look forward to welcoming you.
Ideal choice for families and business travellers alike. Brand new rooms situated right in the centre of Omagh's main street.
Perfect choice for families travelling with children and requiring premium facilities.
Flexible and affordable solution for business travellers with the benefit of private work/relaxation space and free unlimited WIFI.
Northern Ireland Tourist Board approved accommodation.
Adjoining one of the most esteemed restaurants in Omagh.
Excellent value with discounts available for longer stays.
Dining At Rue & Cocktails at The Jack Rose

Enjoy a delicious meal in Rue, conveniently situated on Main Street, Omagh. Renowed for its bohemian, elegant and eclectic vibe and inspired by the understated glamour of the New Orleans carnival city. Our team of chefs prepare locally sourced dishes that make your mouth water, filled with traditional favourites with a Rue twist!
Drinks that not only quench your thirst but have you thirsting for more, drinking late into the night taking in the unique atmosphere Rue has to offer.
Enjoy an amazing selection of Cocktails, Gins, Wines, Beers & Spirits in The Jack Rose, the lastest addition to Main Street Omagh. This brand new bar offers a cool vibe with chic, stylish surroundings, perfect for afternoon or evening drinks and the ideal venue to arrange fabulous nights out with friends.